Before I share this awesome recipe, I want to share my code to save on any Lenny & Larry's purchase! When I don't have time to bake I love Lenny & Larry's cookies, especially for travel & hiking because they contain so much fiber & protein. Its like a dessert/meal – amazing.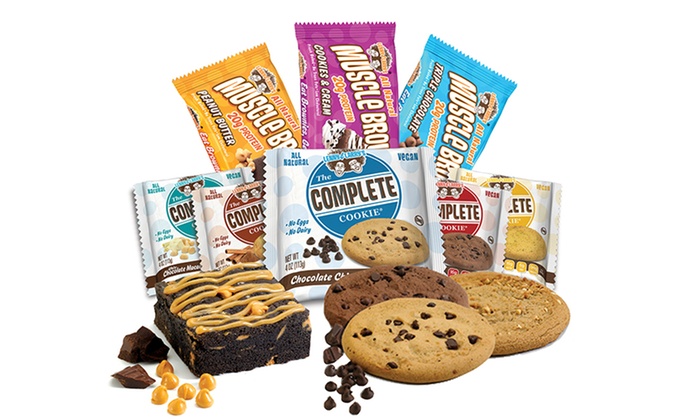 Use this link: https://www.lennylarry.com/a/86972 & code BA86972 for 20% off your order!
Remember to follow my blog & instagram @thekellydiet to not miss any recipes!
So I went to Denver, my favorite city, this past weekend to visit my sister. Sun & mountains, what more do you need?
My sister is a coffee junkie & loves my baking. So I brought her a bag of my favorite local Milwaukee coffee, Colectivo, & made her some of my current favorite cookies.
She impressively downed them the first night, so the next day we went to the store to buy the ingredients to make more of them.
I have made these cookies a few different ways but I will share my basic recipe with a few alternative ingredients in there as well.
These cookies are:
Soft & chewy
Fiber & protein packeddd
Re-fined sugar-free
Low fat
Healthy
Delicious
Addicting
Healthy Oatmeal Cookies
Servings: 6 medium size or 3 large cookies
Difficulty: medium
Credit:
thekellydiet.blog
Ingredients
Dry Ingredients:
1 c rolled or old-fashioned oats
3/4 c garbanzo bean OR whole wheat flour
1 1/2 tsp baking powder
1 1/2 tsp cinnamon
Wet Ingredients:
1/2 c unsweetened apple sauce
1 T egg replacer (mixed with 3 T water) OR 1 flax egg
1 tsp vanilla extract
1/2 c raw local

honey

or agave
Fold ins:
1/4 c cranberries or raisins
1/4 c non-dairy choc chips (or any other fold ins of choice ie, nuts, dried fruit, berries, etc).
Directions
Preheat the oven to 325F.
Prepare a baking sheet with parchment paper or a silpat. OR spray 3 small cake/tart tins with non-stick cooking spray – for a thick individual large cookie.
In a large bowl whisk all dry ingredients.
In a medium size bowl whisk all wet ingredients.
Mix wet into dry until combined.
Fold in craisins & choc chips.
Shape into circles on your baking sheet. OR Distribute batter among your 3 small cake tins & press down.
Bake at 325F for 14 minutes.
Allow to cool before removing. Enjoy!
How do you like your cookies? Thin or thick like a cookie bar?!